10 Step Off Site SEO Checklist
Off-Site optimization is how your site is connecting to the rest of the internet.  It's important to invest your time in this because it shows the search engines that people trust you. This is done by building backlinks, social media connections, and getting listed within local directories. This Off Site checklist will help you expand the promotion of your website, not only to the search engines but to potential customers as well!
1) Link Building
Link building is extremely important to your search engine rankings. It helps to increase the authority of your website, which will make Google and other search engines take you more seriously and rank you higher.
"A backlink is a link from another website to your website"
A backlink is similar to a friend referring you to their favorite restaurant. You are much more likely to go and try out a new restaurant if you had a friend refer it to you. Essentially, these are what backlinks are. They are your internet friends referring your website to the rest of the internet and search engines.
Now, there are good and bad ways to build links. The bad way is to build links that do not relate to you keywords at all and do not look legitimate. The good way to build links is by connecting to sites that have content optimized specifically for the keywords you are looking to reach.
Get compatible links here: Link Blast!
2) Social Media
Social Media outlets are not only a great way to reach out to your customers, but they are the best way to maintain your business's/website's reputation.
Social Media is a great way to bring traffic to your site. It creates a personable interface, which can help build rapport with clients. In regards to SEO and social media, it is all about people sharing your page and posts.
3) Local Directory Listings
Local Listings are extremely important if you have a business that is looking to reach more customers near you. These are websites such as Yelp, Trip Advisor, and Angie's List.
If you have a physical location, make sure your business address is registered on Google Maps.
You want to make sure that your business's N.A.P. (name, address, phone number) is the same throughout all of the listings so the search engines don't get confused. There are hundreds of Local Directories out there, so don't stop at just the most popular ones. Every listing you enter your business in boosts the authority of your location.
4) Photo Sharing
Photo sharing on popular photo sharing sites is another great way to boost your website's authority. Some major photo sharing sites include Photo Bucket, Flickr, and Picasa. This will also help with your website's reputation management and will create more content for your customers to engage with.
A trick for local businesses: Geo-Tag some of your pictures using before uploading them to increase the authority of your location.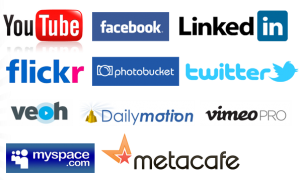 5) Press Releases
Press Releases are a great way to not only get the word out about your website, but also promote your business. They will give you high authority links and diversify your backlink profile.
It is typically a good idea to make these links "no follow" in order to prevent over-optimization. This means that a Press Release alone may not move individual rankings, but over time it will help to increase the authority of your website. It will show the search engines that everyone is talking about your website!
6) Video Sharing
Youtube videos are not only great for website optimization, but also customer engagement!
Some of the best videos are product reviews/descriptions.
We are finding that people browsing the internet are likely to spend more time on a website with videos than those that don't. The more time people spend on your website, the higher your rankings go!
7) Forum Marketing
Forums are a great way to get the word out about your website/business to other people in your niche market.
Make sure you don't just spam the forums you join with links to your website or products. Actually engage in valuable conversations with other people. Offer advice and also ask questions!
8) Free Classifieds Submissions
Websites like Craigslist aren't just for individual sellers, they can be for businesses too! The great thing about it also is that it is free. While sometimes links to your website may get filtered out, it is still a good way of generating more calls to your business.
Free online classifieds are great for businesses that are just starting out and may not have a lot of capital.
9) Business Reviews
Make sure you ask happy customers to give you high ratings on the top review sites (especially Google). These are more referrals that will show both potential customers and the search engines that your website needs to be visited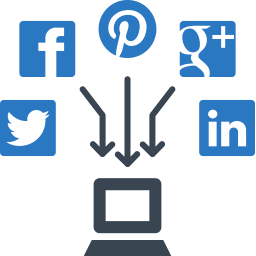 10) Guest Posts
 Guest Posts are one of the best ways to get high quality backlinks. This is when you write and publish an article on another person's blog or website. Not only does this help you reach new potential customers, but it can also increase the authority of your website as well!
Now What?
These are some of the most essential tactics that you can use to promote your website. The good thing about focusing on off site SEO, is that not only are you increasing your search engine rankings but you are reaching new customers as well!
 However, if you don't put it into action you won't see the benefits.
Don't worry, we've got your back! Check out Attracta's Free SEO Checklist to get you started on your way!